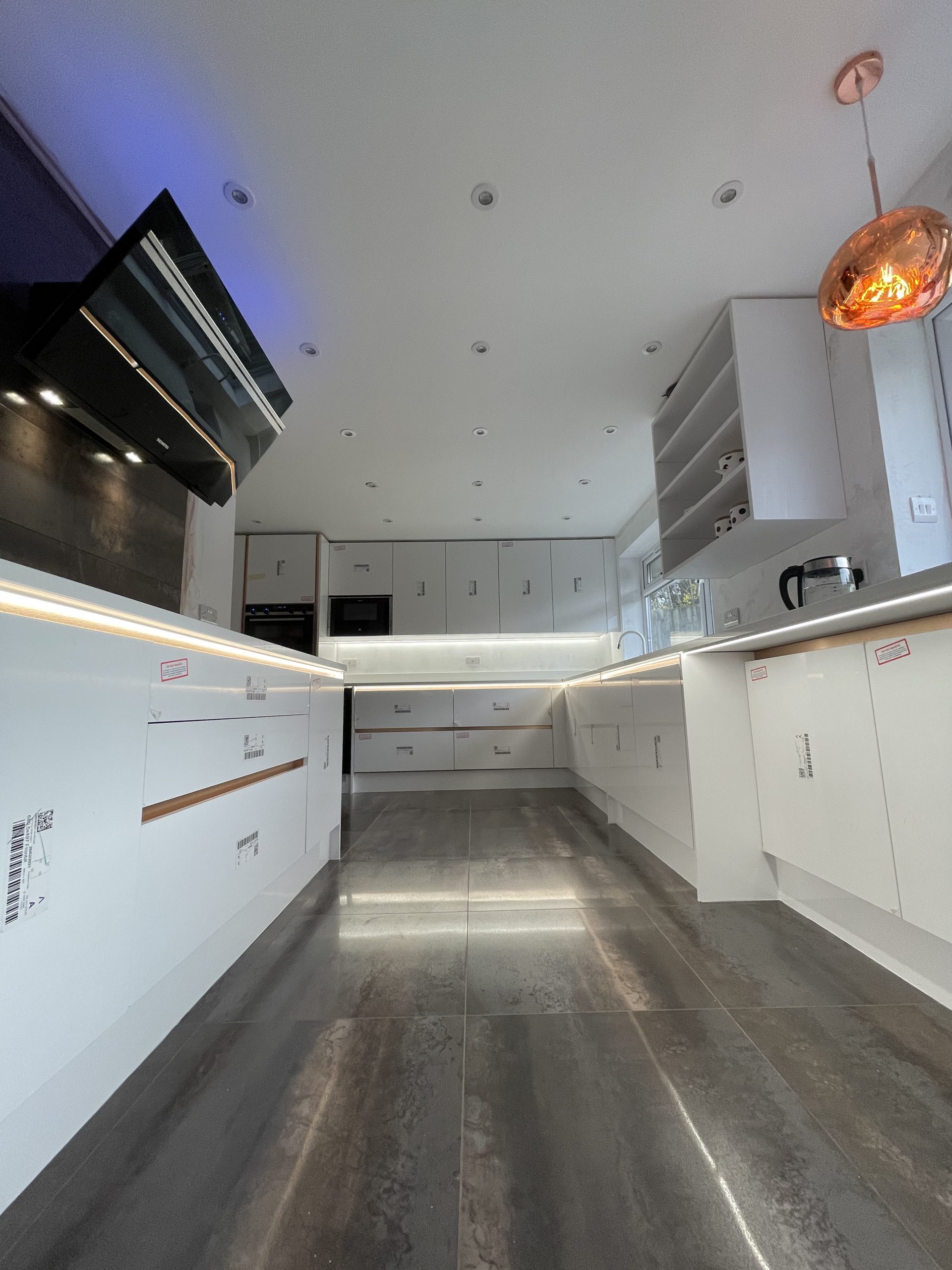 The installation of modern heating and ventilation systems is an excellent way to upgrade your home and improve its energy efficiency. Our skilled team will provide everything from the installation of the latest systems to ongoing maintenance or repair services.
Electric heating is quick and simple to install and is therefore a popular option for many modern homes. There is no need to fit boilers, tanks and pipes; all that is required is an electrical power source, saving you space. The radiators can be fitted quickly with minimal disruption to your home.
Storage heating
Our electricians expertise lie within the installation of all types of storage heaters. Modern storage heaters are much more efficient and reliable than older designs, providing fully programmable scheduling, weather updates and auto charging to make them much cheaper to run. Our aim is to provide all our clients with a safe, cost-effective heating solution that meets all their needs.
Underfloor heating
We have the ability to fit underfloor heating beneath tiled, stone, wooden and even carpeted floors, as an alternative to wall fitted radiators. Our skilled engineers will assess the unique layout of your home to determine the best type of underfloor heating system for you. The team will then install electrical wires or heating mats beneath your floors at your convenience.
Outdoor heating
A garden should be enjoyed all year round, so make the most of your outdoor space with an outdoor heating system. We will work closely with you to design a system which suits your lifestyle. Outdoor heaters are available for large outdoor spaces and also semi-covered spaces, so there really are no limits to the design possibilities.
Extractor fans
An efficient extractor fan will improve the ventilation of your home, to create a comfortable, more healthier environment. Whether you need a bathroom fan to remove excess moisture and limit mould growth, or a kitchen fan to remove smoke and fumes, our knowledgeable electricians can help.