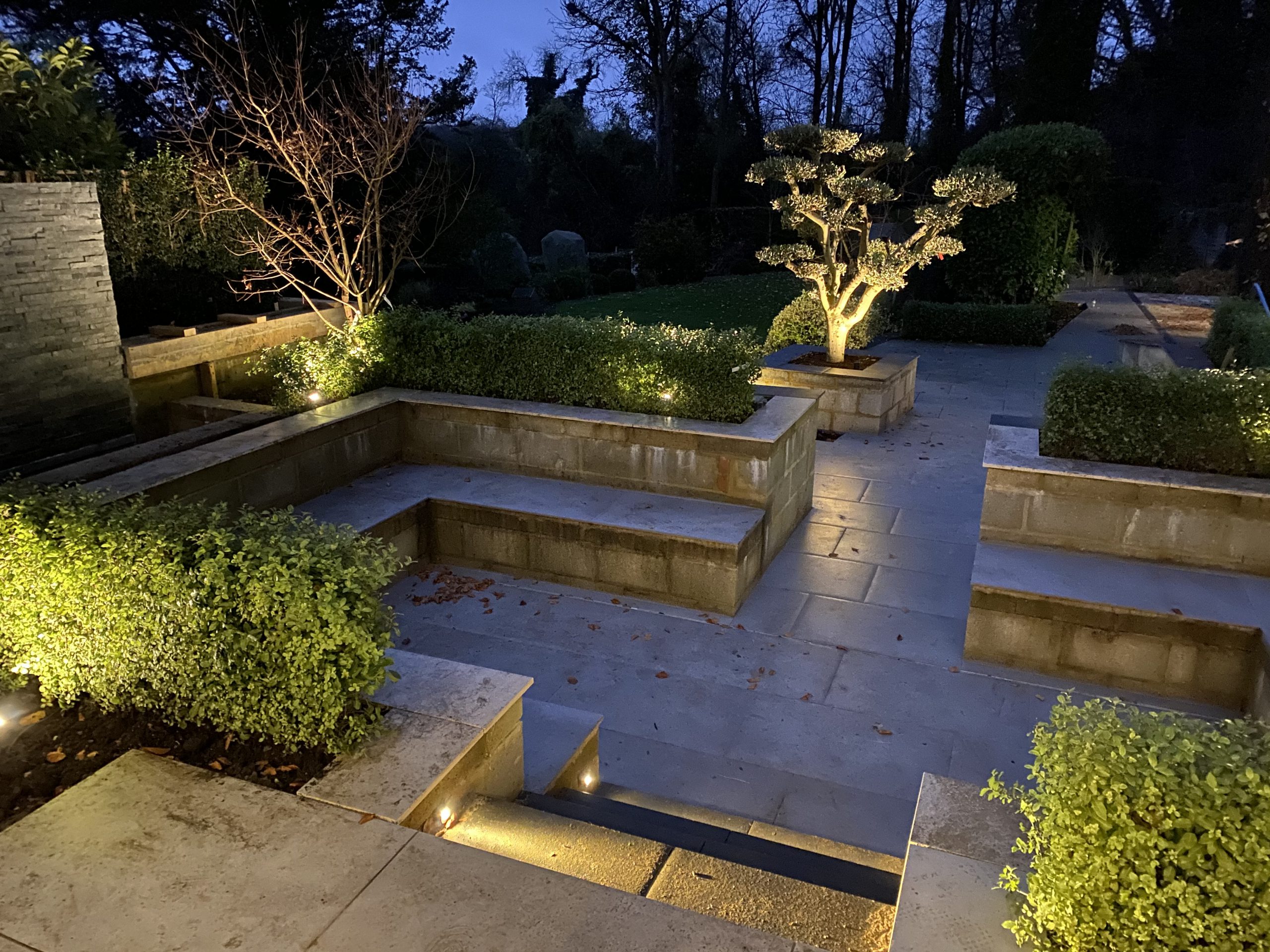 If you are looking to install new garden lighting and heating or upgrade what you already have, M&S Electrical's team has many years experience installing and updating all kinds of garden electricals. Take a look at our services below and a snapshot of our gallery of garden projects.
Garden and driveway lighting
Installing garden and driveway lighting will increase the usability of your outside space, whilst also adding value to your property. Our team of fully qualified electricians will be on hand to help you with everything from the design of the lighting to the fitting of the whole system.
Outdoor heating installation
We offer a wide range of outdoor heating options to suit your needs and budget, including patio heaters, and infrared heaters. M&S Electrical engineers will handle every aspect of the installation process, from helping you choose the right heating set up for your space to ensuring that it is properly installed and functioning safely.
Outdoor wiring
We can provide wiring for all kinds of outdoor projects you may have. We have experience wiring everything from electric gates to electric supplies to sheds and outbuildings. We are able to handle the ground work that goes with such projects, with our team able to operate excavators and other outdoor equipment to aid jobs.
Outhouse electrical installation
Alongside our home office building services, we naturally provide the electrical installation for any outbuildings you require wiring for or any sheds you may be building. We can provide assistance at any stage of your outdoor building projects, so please get in touch to see how we can assist.