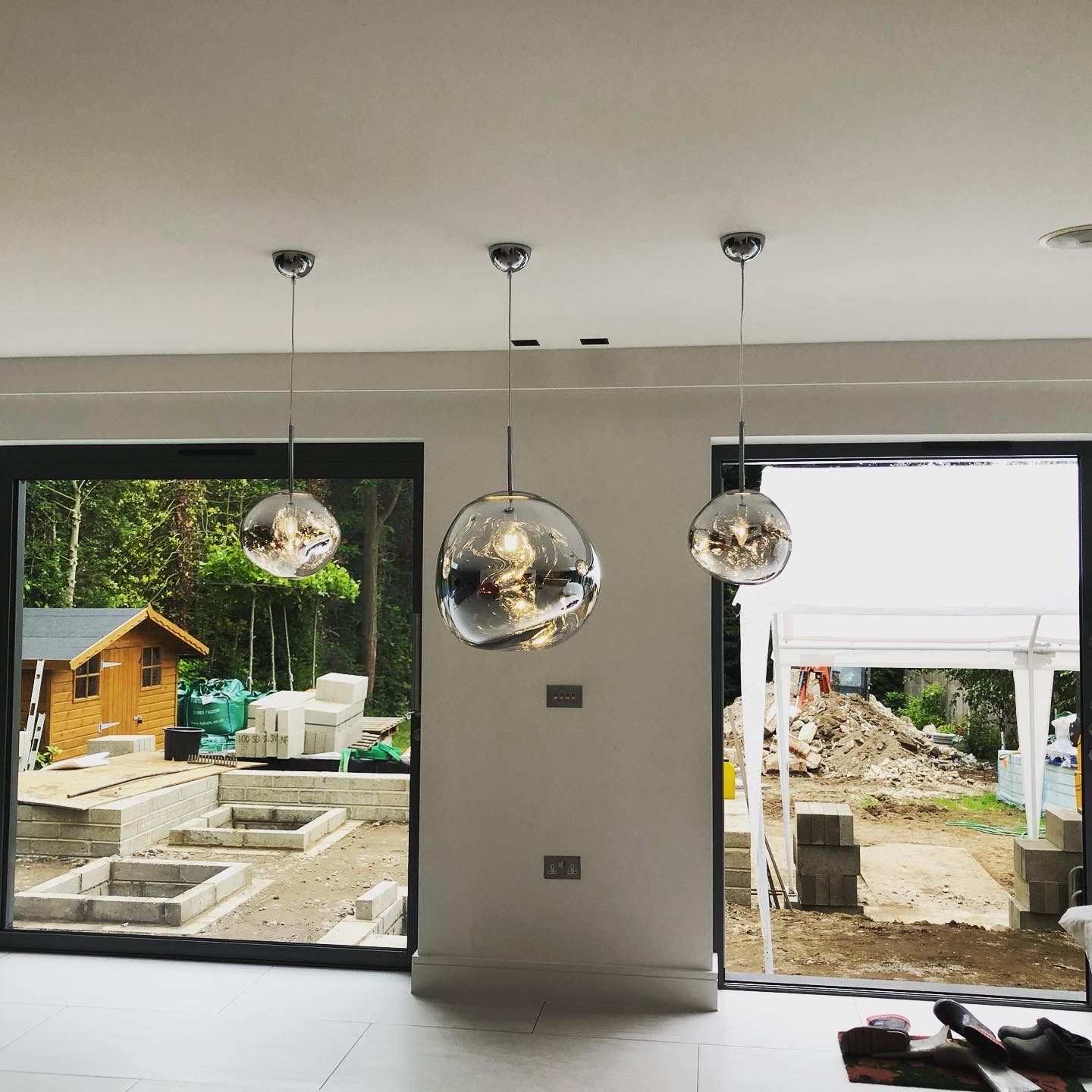 If you are carrying out home improvements, it is only natural to want everything to be perfect. By hiring the skilled M&S Electrical team of engineers, you will benefit from years of experience to help in every aspect from the installation of new electrical systems to their ongoing maintenance.
If you are carrying out home improvements, it is the ideal time to take care of any necessary electrical upgrades to the rooms. When opening walls or ceilings, it's the perfect opportunity to ensure a dated wiring system is able to cope with the modern demands of your home. Get in touch with us if you would like to discuss an assessment of your current wiring system, we are more than happy to help.
Extensions and refurbishments
Adding an extension or refurbishment to your home whether you are planning a loft conversion, conservatory or large two-story extension; works require the services of a qualified electrician. We are able to liaise with your architect and builder to guarantee everything is completed smoothly and efficiently.
IT networking
Most modern homes require an IT system which provides quick and easy access to computers and the internet. We can install and maintain your cabling and network system to ensure all necessary services are in place, from computer networking to linking your CCTV.
Audio visual
Whether you are looking to have surround sound professionally installed or an audio-visual solution which links your entire home, we can help. Our team will design a system which suits the unique aspects of your home. We will always be on hand to deliver our assistance as your requirements evolve.
Home automation
An increasing number of homeowners are shifting towards automated Smart Homes. M&S Electricians can fit systems which enable you to control almost every aspect of your home from your smart phone or designated control panel. Depending on your requirements, we can fit systems that can do everything from dimming the lights when you are in bed, to starting a heater in the bathroom before you get out of bed. Some of these systems include Ring, Hive, Nest & Raco. There are also a whole variety of different systems of the market which M&S Electrical can assist you with.
Electric car charging points
As a growing number of car owners switch to electric options, we are seeing an increasing demand for the fitting of electric car charging points. Rest assured, our electricians will take care of everything from connection to utilities to liaising with any builders on site. Regardless of whether you have an electric car yourself, when entertaining guests in your home it is always helpful to offer them the chance to charge their cars.