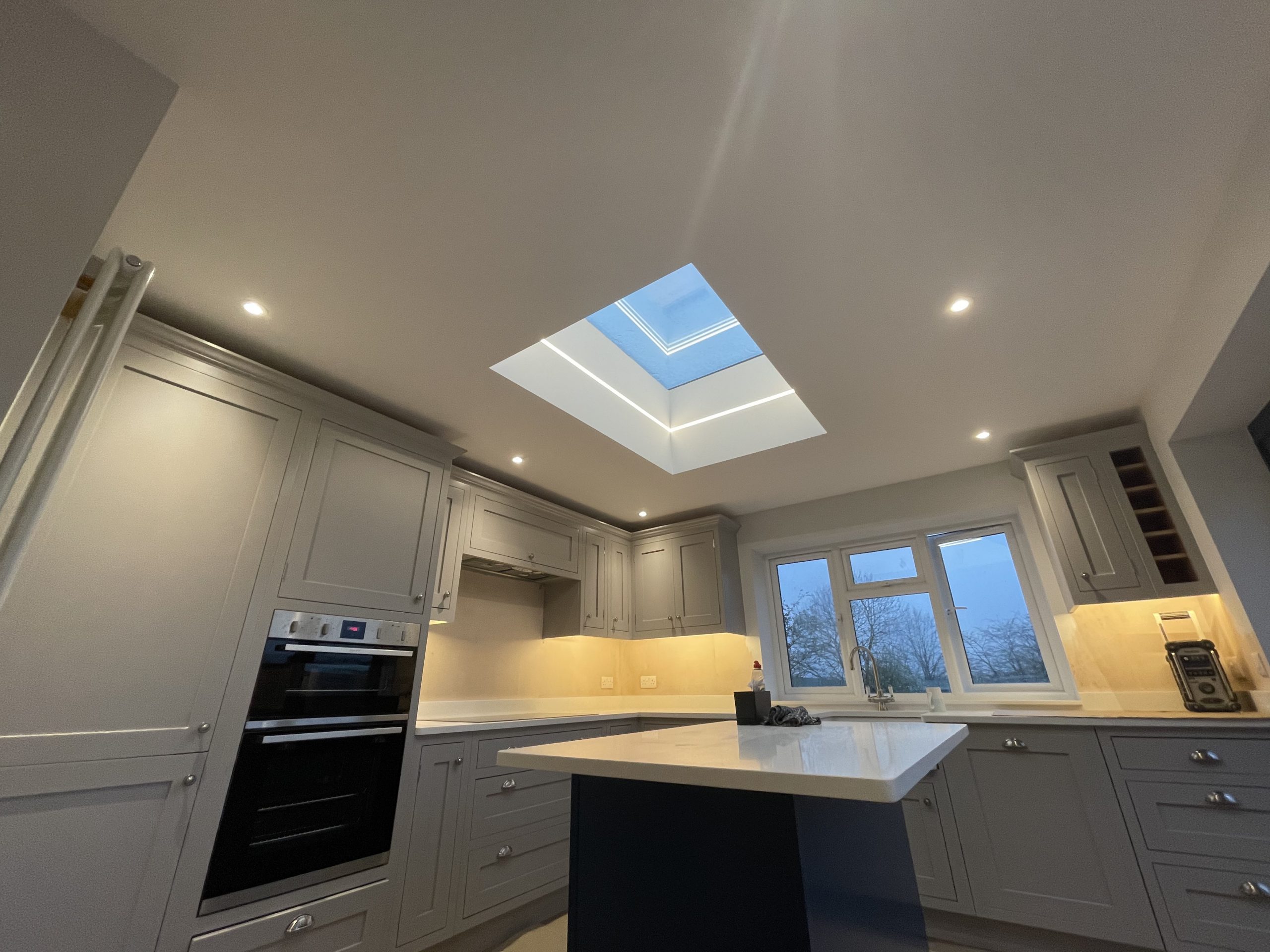 There's an exciting variety of lighting solutions available to homes today and here at M&S Electrical, our team are ready to help you make the most of your space with a variety of installation and ongoing maintenance solutions.
LED lighting
Whether you are completely remodelling your home or are looking to make your lighting more efficient, LED lighting is the most popular form of modern lighting amongst our clients. Our knowledge and experience in the design of lighting systems enables us to help you with every aspect of the LED installation process.
Spotlights and downlights
Spotlights and downlights are a subtle and excellent way to add a modern touch to your home, with a variety of finishes available. Our electricians will complete all work to the highest possible standard, ensuring a neat finish and minimal disturbance to your home environment while work is completed.
Security lighting
Security lighting will help keep you and your family safe by helping prevent crime and burglaries. Effective security lighting will act as a great deterrent and our skilled engineers will devise the best lighting plan for your individual home.
Chandeliers
Chandeliers are an impressive lighting feature for all homes, adding a touch of luxury to the room. As experienced installation specialists, we can build a new support framework which is necessary to carry the weight of the chandelier and advise on appropriate design choices to suit your home.
Mood Lighting
Mood lighting allows you to change the colour and brightness of the lighting in your room or property. You are able to select between an almost infinite combination of "moods" to suit any situation. Our installation specialists will be able to assist with all designs aspects and cost effective solutions to suit your requirements.